The sponsored walk for The Brain Tumour Charity I have done since 2014 is back and I'm looking to raise funds once more.
It will be a 6 mile walk in and around Windsor on the 16th October, to aid a charity who campaign for more awareness and fund vital research.
All this is crucial because it helps people who suffer from one of the rarer and more deadly cancers, which struggles to get wider public attention.
The Brain Tumour Charity offers tremendous support to patients and their families afflicted with this terrible illness.
It is just one of over 200 cancers that plague mankind and kill millions of people worldwide every year.
I am currently preparing for the walk with daily walks of over 2 miles and will keep you updated here (whencellsgowrong.com), my Twitter (@cellsgowrong) and Facebook page (facebook.com/whencellsgowrong).
I will be sharing some experiences in my build up to this years walk and there will be other cool stuff to be announced.
Anyway, spread the word and hit the donate button below!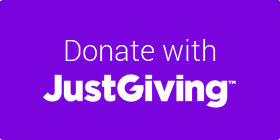 Or just visit: www.justgiving.com/ambrose2016
> Previous walks in 2015 and 2014
> Find out more about my type of brain tumour at NHS UK and Wikipedia